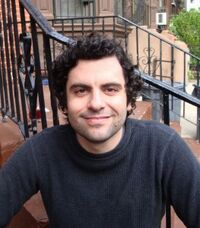 Adam Peltzman is the creator and head writer of the new Nick Jr show Wallykazam! and the new PBS Kids show Odd Squad! with someone named Tim Mckeon. He also worked as a head writer on other preschool shows like Blue's Clues (Season 5-6), The Backyardigans (Season 2-4), The Electric Company (Season 2-3), and Bubble Guppies (Season 1).
Ad blocker interference detected!
Wikia is a free-to-use site that makes money from advertising. We have a modified experience for viewers using ad blockers

Wikia is not accessible if you've made further modifications. Remove the custom ad blocker rule(s) and the page will load as expected.